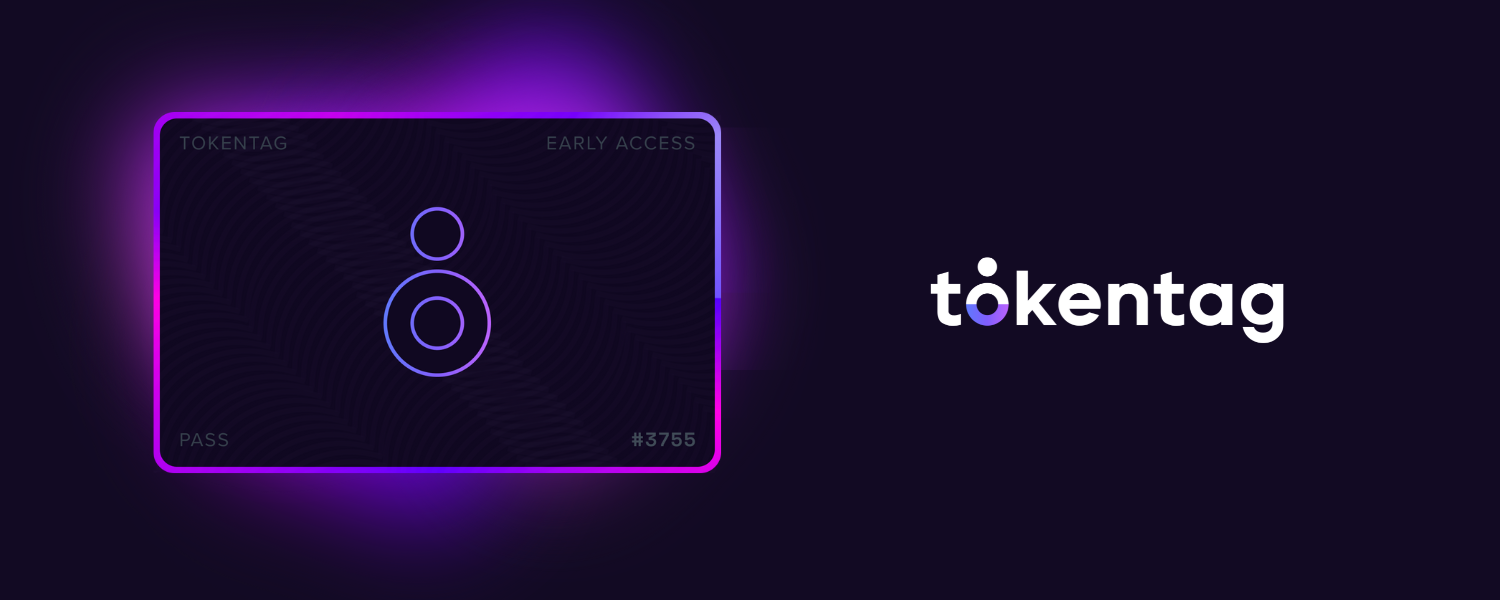 To enter:
2️⃣ Get Verified Role in our Discord to get Whitelist
3️⃣ Earn 1,000 Points to get Free Claim!
Details:
Supply: 3,000
Mint Date: 5/31/23 🗓️
Mint Price: 10 MATIC
Utility: Get early access, special perks, and rewards on TokenTag 🎟️
🎁 Exclusive Rewards: Stay ahead of the curve. Be the first to know about and participate in upcoming project airdrops, whitelists, and launches hosted on the TokenTag platform.
✅ Special Perks: Express yourself with custom avatars, unique roles, and special emojis both on our platform and Discord server - available only to our Pass holders.
🥇 Priority Access: Get a first look at all new features, updates, and events. You will always be in the front seat when we roll out new functionalities on TokenTag.
About TokenTag:
Discover, Engage, and Reward with TokenTag - The Ultimate Web3 Community Social Hub!
🌐 Discover Web3:
Effortlessly access and explore your existing NFT communities while also discovering new ones within our thriving ecosystem.
🏆 Get Rewarded:
TokenTag powers community leaderboards and participation tracking for every project. Get rewarded for being a top community member and compete to win airdrops, whitelist spots, and more.
🏠 Social Home:
TokenTag combines Discord, Twitter, and the blockchain to curate the content that matters to you. Stay informed about crucial announcements, events, and activity from your favorite communities and friends all from one place!
Over 50 projects and 10,000 users are building their communities on TokenTag. Don't miss out on this incredible opportunity to join something special.
Links: