Member Analytics is a powerful tool under the "Analyze" category that lets you understand your community better by providing insights into the members and their activities. You can view all your community members, filter them based on their verification status, and analyze their on-platform activity.
Verification Status
A member is considered "verified" if they have connected their wallet, Discord, and Twitter accounts to the TokenTag platform. If a member has connected any of these platforms but not all three, they are not considered verified, but they remain a member of the community.
For instance, you might see a member who has linked their Discord and Twitter but not their wallet. This person is still part of your community, but they won't be labeled as a verified member.

Filtering and Sorting Members
The Member Analytics feature allows you to filter and sort your community members based on various criteria. You can filter members by:
The platforms they have connected (Wallet, Twitter, Discord)
Once you apply these filters, the list of members will update accordingly, helping you find the information you need quickly and efficiently.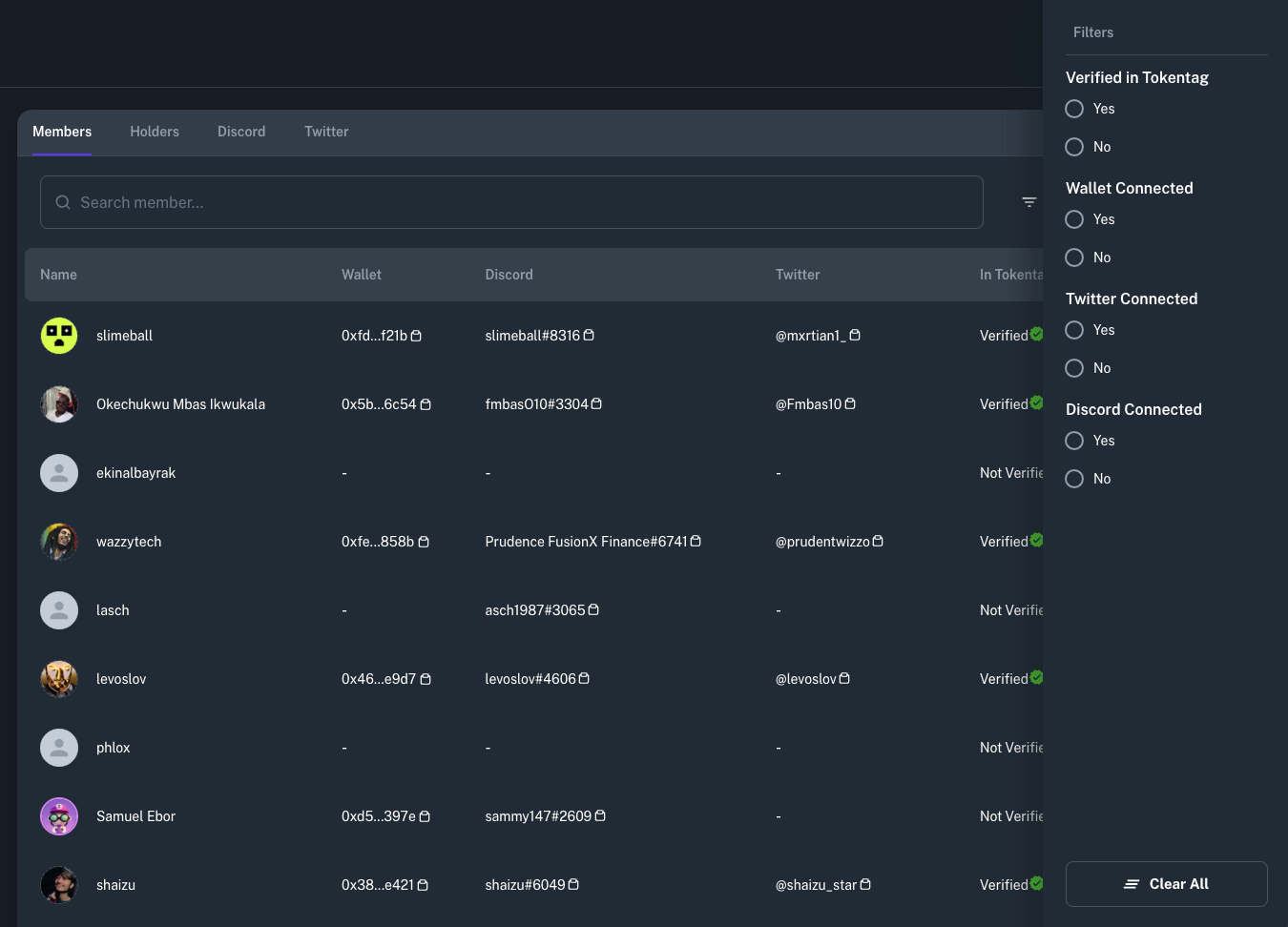 Analyzing Members From Each Data Source
The Member Analytics feature also lets you access and analyze different types of data:
Holder Data: This contains information about all token holders in your community. You can sort this data based on the number of assets owned.
Discord Data: Here, you can find information about every member in your Discord server. The data can be filtered based on the number of messages they've sent and when they joined.
Twitter Data: This data lets you analyze your community members' Twitter metrics. Like with other data types, you can sort and filter this data based on various metrics.