This guide is for once your community has been approved and you're listed as a community manager on the platform - if that's not the case yet, please contact our team via discord, twitter or email (all links provided on previous page!)
Once your project has been approved, lets get started!
First, input your community's social (Discord/Twitter) and collection info into the platform. This is essential to see the full picture of your community.
To do this, simply enter your projects info in the respective Collections, Discord and Twitter sections under the Management heading.
*For TokenTag to retrieve Discord data, you'll have to add the TokenTag bot to your Discord server.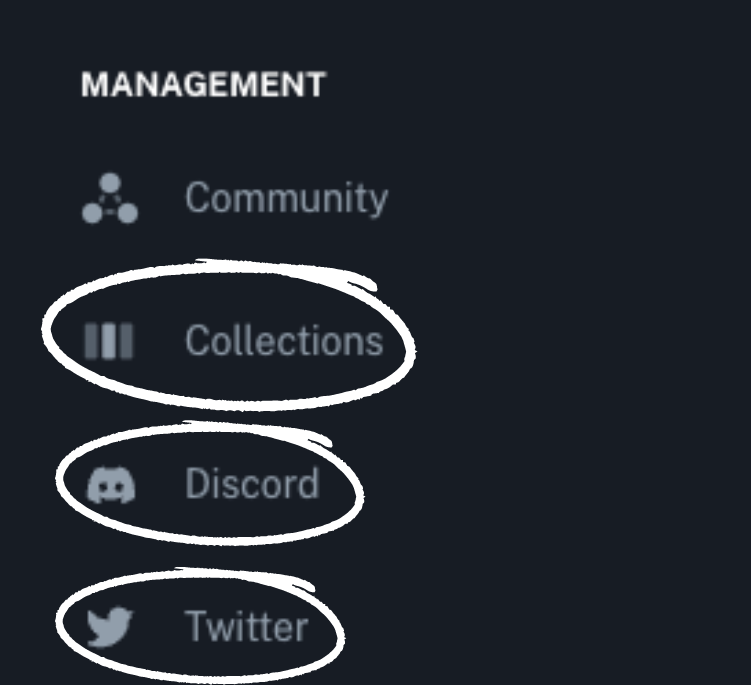 Connect Twitter:
Add your community's Twitter handle in the following format: Example: "@tokentagnft" on Twitter -> enter "tokentagnft" on the site.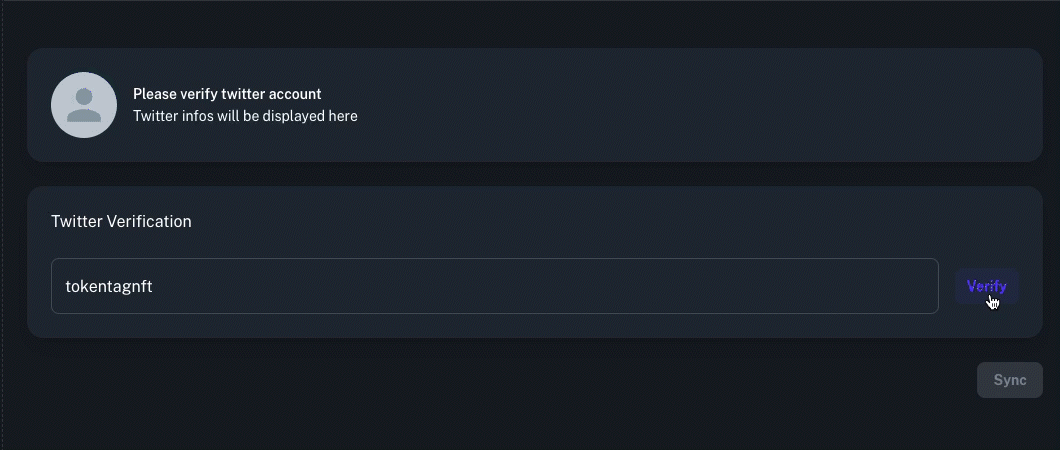 Add Collections:
Input your collection's contract address, chain, and photo.
Add the collection name and marketplace address.
Insert a description for your collection.
Connect Discord:
Authorize and add the TokenTag bot (read-only connection).
Select the channels from which you'd like TokenTag to pull messages for your community's feed. We recommend using announcement and event channels.
Enable roles and logs:

Holder Role: Assign a role to users on the platform who are holders of your tokens. Once they join TokenTag, they will automatically receive this role in your Discord channel.
Non-Holder Role: Assign a role to users who join TokenTag but are not holders of your tokens. They will receive this role in your Discord channel.
Channel Logging: Select a channel in which to log the roles given to users who join TokenTag.
Add bios, descriptions, and important links to be displayed.
Go to Management → Community and fill out all the provided fields.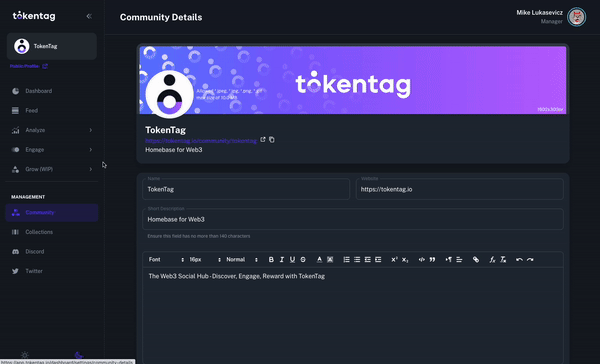 Setup Your Community Home Page
The Community Home Page is essentially a 'LinkTree' optimized for web3 and serves as your community's digital home. Here, you can display all the important links and information, track important metrics like unique holders, assets, Discord members, Twitter followers, and floor price. An Engagement Leaderboard is also available, which compiles engagement data based on your communities engagement on Discord, Twitter, and TokenTag native posts.
This is a publicly viewable page and doesn't require TokenTag membership to access, making it an effective tool for attracting new members who can get a full picture of your community and see how they can join.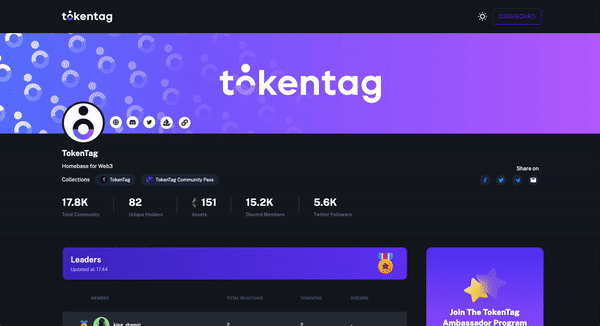 Optimizing Your Community Page
Navigate to the Community Tab: Within the TokenTag platform, go to the community tab under 'Management'.
Enter Community Details: Fill in your community name, website, a short description, and a longer description.
Add Important Links: Include any essential and relevant links you want visitors to see. This could include your website, Discord, Twitter, etc.
Engage with Automatic Social Media Integration: Your recent tweets are automatically displayed on the community page, keeping your community informed of your latest activities.
Make Announcements: The social feed on your community page allows you to easily share important announcements and content with your community by toggling TokenTag posts to be publicly viewable, enabling you to share important community updates and announcements.
Enable Whitelisting: You can toggle any ongoing whitelist public or private, providing easy access for members to join with just a single click.
Track and Display Key Metrics: Keep track of important metrics like the number of unique holders, number of assets, Discord members, Twitter followers, and floor price of your project. This data is publicly viewable, providing transparency and insights into your community's growth and engagement.
Use the Engagement Leaderboard: Show the most engaged members of your community, motivating others to participate more actively.
Once you've completed the onboarding process, your community will be set up on TokenTag. You will be able to access all the features outlined below. Encourage your community members to sign up on TokenTag to enjoy a streamlined experience and foster greater engagement.
Now that the basics are done, head back to the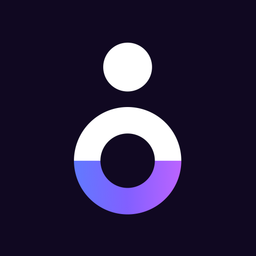 TokenTag Community Guide
to learn about how to use all the features TokenTag has to offer!